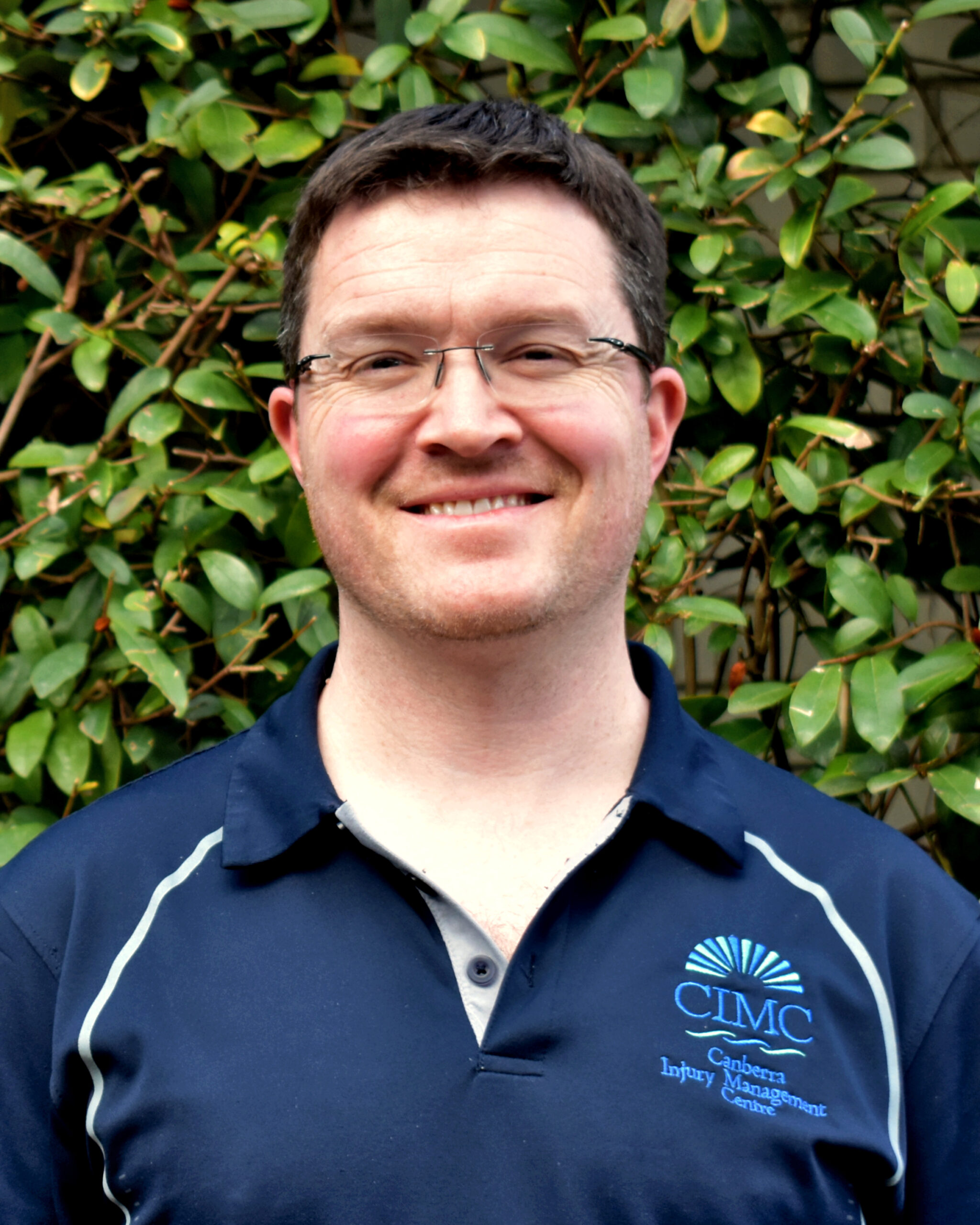 Stuart Stokoe
Stuart is the Senior Accredited Exercise Physiologist at CIMC, having worked in the exercise and rehabilitation field since 2002.
Initially, Stuart spent 5 years working in rehabilitation at The Canberra Hospital and the Transitional Therapy and Care Programme within ACT Health. In 2007, he moved to Melbourne to further his studies, and worked in orthopaedic and traumatic brain injury rehabilitation at The Epworth Hospital. In mid-2009, Stuart completed his Masters of Applied Science (Clinical Exercise Practice) at Victoria University, and then spent 18 months working at The Sports Injury Clinic – one of Victoria's largest allied health private practices.
Stuart returned home to Canberra in late 2010, and has been at CIMC ever since.  He has a passion for helping clients with injuries, persistent pain or other chronic conditions to progressively re-engage in their chosen recreational and functional activities. Stuart also has a special interest in helping clients to achieve sustainable weight loss and proactively self-manage their health through physical activity – whilst minimising the risk of injury.
Stuart sees clients privately – as well as those funded under Medicare, DVA, Workers Compensation, Compulsory Third Party or Private Health Insurance.
He is able to provide a range of services, including:
Tailored gym, pool or home exercise programmes – for all ages and fitness levels
Personal training and activity-specific conditioning
Weight loss – exercise and nutritional strategies,
Injury rehabilitation – work-hardening, post-injury & post-surgical.
Chronic pain & overuse injuries
Exercise for chronic disease management – including diabetes, hypertension, osteoporosis, cancer recovery, heart or lung conditions, anxiety & depression
Exercise for older adults – including strength & balance enhancement, falls prevention & arthritis
In addition, Stuart is involved with the majority of clients undertaking integrated pain or injury management programmes at CIMC in his role as Programmes Co-ordinator.
In his spare time, Stuart enjoys spending time with his young family, exercising (of course), painting and home improvements.